"This Child Is A Loan"

"I'll lend you for a little while A child of mine" God Said,

"For you to love while he lives, and mourn for when he's dead.

It may be six or seven years,or forty two or three.

But will you, till I call him back,

Take care of him for me?

~~~~~~~~~~~~~~~~~

He'll bring his charms to gladden you and~~

(should his stay be brief)

You'll have his lovely memories

as solice for your grief.

~~~~~~~~~~~~~~~~~~~

I cannot promise he will stay,

Since all from earth return;

But there are lessons taught below

I want this child to learn.

~~~~~~~~~~~~~~~~~

I've searched the whole world over,

In my search for teachers true,

And from all those that crowd lifes lane,

I have chosen you.

~~~~~~~~~~~~~~~~~

Now won't you give him all your love?

Not think the labor vain?

Not hate me when i come, To take him home again?"

~~~~~~~~~~~~~~~~~

~He fancied that He heard them say~

"Dear Lord,Thy will be done,

For all the joys thy child will bring,

The risk of grief we'll run.

We will shelter him with tenderness,

We wll love him while we may.

And for the happiness we've known

Forever grateful stay.

~~~~~~~~~~~~~~~~~~

But should thy angel call for him,

Much sooner then we've planned,

We'll brave the bitter grief that comes,

And Try To Understand"

Edgar Guest

Author



"To Those I Love"

~~~~~~~~~~~~~~~~~

If I should ever leave you,whom I love,

To go along the Silent Way, grieve not please.

Nor speak of me with tears, but laugh

And talk of me as if I were beside you there.

And when you hear a song

Or see a bird I loved,

Please do not let the thought of me be sad...

For I am loving you just as I always have...

You were so good to me !

There are so many things I wanted still to do,

So many things to say to you...

Remember that I did not fear...

It was just leaving you that was so hard to face...

We Cannot see beyond~But this I know,

I Love You So~'Twas heaven there with you.

By Isla Paschal Richardson

~~~~~~~~~~~~~~~~~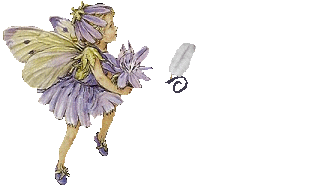 "If I Could Have A Lifetime Wish,

  A Dream That Would Come True,

  I'de Pray To God With All My Heart

For Yesterday And You.

  A Thousand Words Can't Bring You Back,

I Know Because I've Tried...

Neither Will A Thousand Tears,

I Know Because I've Cried"

Author Unknown



The other night dear,

While I was sleeping

I dreamed I held

You in my arms.

But When I Woke Up

I Found You Missing,

And I hung my

head and cried.

You are my sunshine,

My only sushine.

You make me happy,

When skys are grey.

You'll never know dear

How much I love you.

Please don't take

my sunshine away.

You are my sunshine,

My only sunshine.

You make me hapy

When skys are grey.

You'll never know dear

How Much I Miss You,

Please don't take

my sunshine away.

"i love you my bubbie,"

" luv u2 my booboo.

"How Do I Love Thee"

By Elizabeth Barrett Browning

(1770~1850)

How Do I Love Thee? Let Me Count The Ways.

I Love Thee To The Depth And Breadth And Height

My Soul Can Reach, When Feeling Out Of Sight

For The Ends Of  Being And Ideal Grace.

I Love Thee To The Level Of Everyday's Most Quiet Need,

By Sun And  Candlelight.

I Love Thee Freely, As Men Strive For Right;

I  Love Thee Purely, As They Turn From Praise.

I Love Thee With The Passion Put To Use

In My Old Griefs, And  With My Childhood's Faith.

I Love Thee With A Love I Seemed To Lose

With My Lost Saints,

I Love Thee With The Breath,Smiles, Tears, Of All My Life!

And, If GOD Choose,

I Shall But Love Thee Better After Death.

When I Was Just A Small Child,

I Heard My Mother Say,

Before You Cross The Street, My Love,

Be Sure You Look Both Ways.

Well, I Treasured Those Words She Said.

I Buried Them Deep Within My Soul.

I Thought About The Dangers In Life.

Mom Words Made Me Whole.

When I Was About To Encounter Fear,

Momma's Words Came To Mind.

I Knew If I Heeded Mom's Advice,

No Dangerous Perils Would I Find.

When I Had Children Of My Own,

I Warned Them Of The Dangers To.

I Told Them To Always Look Both Ways,

So No Harm Would Come To You.

Oh Momma, I Carried Your Words With Me.

I Taught Them to Be Strong.

I Warned Them To Look Both Ways,

So Where Did I Go Wrong?

My Child Was Taken From Me,Mom.

OH Can't You See My Pain Today?

When I Brought This Child  Into This World,

Did I Fail TO LOOK BOTH WAYS?

I Don't Understand How It All Happend.

He Had So Much Love To Share.

He Wasn't One To Face Danger Head On.

He Wasn't One To Take A Dare.

Yet, He Was Taken From Me.

Leaving Me With An Everlasting Scar.

Now, My Son Forever Looks Both Ways....

While He Protects Me From Afar !

~AUTHOR~

KAYE DES'ORMEAUX

Copyright 2000

please do not use this poem

without Kaye Saying Alright

My Dear Son Kenny

"Today I Thought Of You"

I sat and watched a sunset today

The way we once used to do

I recalled the tranquility it brought

Today I thought of you

I watched a little child at play

While others played with him too

I thought of all the times you played

Today I thought of you

I watched a mother leave her child

And walk away from the school

I remembered the times when we did that

Today I thought of you

I watched a wedding taking place

As I sat and observed the bride and groom

I know I'll never share this with you

But today I thought of you

I saw a little girl in a store

Buying candy for her brother too

I remembered you and your sis

Today I thought of you

I sat in a church in the back pew

The family torn in two

They were burying their little boy

Today I thought of you

I saw a cloud up in the sky

The background a beautiful blue

I thought of Heaven and where you are

Today I thought of you

No matter where I'm at

As long as my memories come through

I'll always think of you daily

I'll never stop thinking of you

Written By

Sharon Bryant

"He Only Took My Hand"

~~~~~~~~~~~~~~~~~

Last Night While I Was Trying To Sleep

My Sons Voice I Did Hear

I Opened My Eyes And Looked Around

But He Did Not Appear...

But  I Heard Him Say,

"Ma, You've Got To Listen,

You've Got To Understand,

God Didn't Take Me From You,

He Only Took My Hand.

When I Called Out In Pain That Night,

The Instant That I Died,

He Reached Down And Took My Hand

And Pulled Me To His Side.

He Pulled Me Up And Saved Me From

The Misery And The Pain Mom.

My Body Was Hurt So Badly Inside,

I Could Never Be The Same.

My Search Is Really Over Now,

I've Found Happiness Within.

All The Answers To My Empty Dreams,

And All That Might Have Been...

I Love You And Miss You So Ma,

But I'll Always Be Nearby...

My Body's Gone Forever,

But My Spirit Will Never Die!

And So You Must Go On Now,

Live One Day At A Time...

Please Try To Understand This,

God Did Not Take Me From You Mom,

He Only Took My Hand"...

In Oct. 1999 someone wrote this poem for my son Kenny and sent it in an Email I Have Treasured It Ever Since , Amber Thank You forever...I'll never forget the hours at Solomander13s...

Was It Only Yesterday, I Last Saw  And Touched Your Face?

Or Heard Your Voice , Or Your Laughter My Ears Did Grace?

Time Can Play Such Tricks, Here Then Gone.

With This Empty Void I Try To Go On.

Life Is Such A Fragile Thing,

We Sometimes Take For

Granted, Then That Someone Is Gone,

And Time Can't Be Recanted.

If I Could Change Today and Go Back In Time,

I Would Hold You Closer And Try To Capture Every Moment,

And I'de Thank God Everyday That You Were Mine...

But It Is Not To Be. I Had To Let You Go.

In Each Breath I Take I Remember,

And Oh How My Heart Aches So.

But One Day In The Future, Together We Will Be,

And Your Sweet Smile Forever I Will See.

So Wait For Me My Child, Just For A Little While,

And One Day We'll Be Together,

Then God Will Give Me Back My Smile...

Please Sign My Guest Book So I Know Who Visited Me :)

Thank You :)





This Midi Is "Just When I Needed You Most"