Angels In Waiting,

Ken & Tim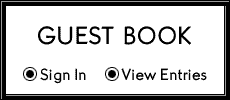 I have made some changes to my son Kennys memorial so that I could put (in my own words) the feelings I have about the loss of many of my family members.

Yes without any doubt I would have to say that the greatest loss is losing my Son Kenny.

But that does not mean that the pain of losing my Mother, Father, Brothers, Sisters & Nephew are not great losses.

I would never judge the grief someone goes through when they lose a loved one.

If I never lost a child, then that pain would be one I would not (nor want to) understand in comparison to other losses.

So maybe the greatest loss of my life then would be my Mom or maybe losing 2 brothers 5 months apart,and both were "too young". Or maybe my nephew who died just 8 months after losing my Mom. My sister Eileen lost her son Joey (my nephew) just 8 months after our Mother died in 1993. I felt so bad for her to have to go through the pain of losing a Son & Mom in less then a year.

This site is set up to Remember my family...

I created it with respect for those in heaven,

and for those still here on earth.

TO MY FAMILY:I hope that everyone in my family understands that the memories here on and throughout this site are "My Memories" of OUR Loved Ones. As a Daughter,Sister,Aunt,Neice and Mother,these are my memories.

If you want to share a memory of OUR loved ones here please either call me (you all have my #),email me Or just write your memory in the guest book that I have put one each page and I will copy it onto the page you want it on OK?

~~~~~~~~~~~~~~~~~

"Parting Is All We Know Of Heaven, And All We Need Of Hell"

Emily Dickinson

"DEATH LEAVES A HEARTACHE NO ONE CAN HEAL    

              LOVE LEAVES A  MEMORY NO ONE CAN STEAL"

    From A Headstone In Ireland





This page was first created on July 3, 2009