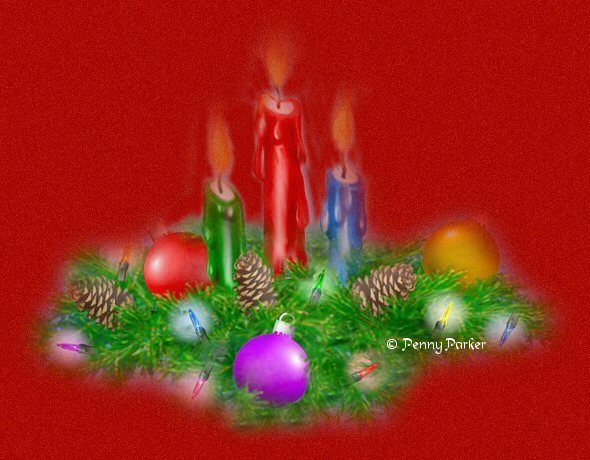 Christmas Without You

             The lights are blinking merrily

             The tinsel's on the tree

             It sits there in the window

             For all the world to see.

             The house is filled with holly

             And pinecone scents the air

             The Christmas cards keep coming

             Each one is hung with care.

             The gifts are tied with ribbons red

             And topped with pretty bows

             I'm done with all the details

             As far as Christmas goes.

             The fire is softly glowing

             I think about your touch

             But Christmas isn't Christmas

             I miss you oh, so much.

             If I could have just anything

             My Christmas wish would be

             To wake up in the morning

             And find you here with me. 

             Staring at your picture

             I long to be set free

             Tonight the tears are streaming

             As I hold it next to me. 

             Flakes of snow swirl through the air

             I'm braced for stormy weather

             I wait for brighter days ahead

             When we can be together. 

             So hold a place in heaven dear

             Someday when life is through

             I'll be the Christmas angel

             Who shares this day with you.

Thank You Marilyn

Website: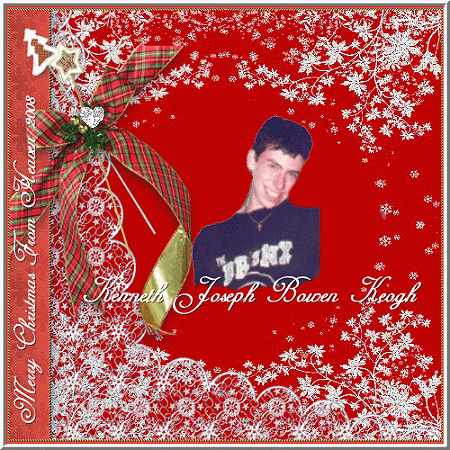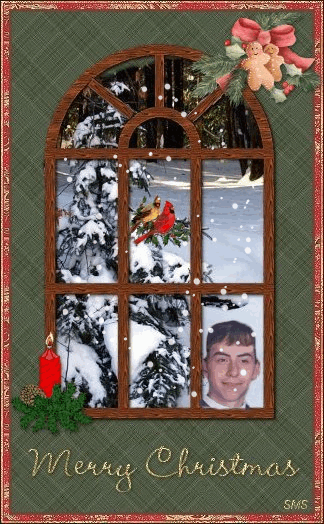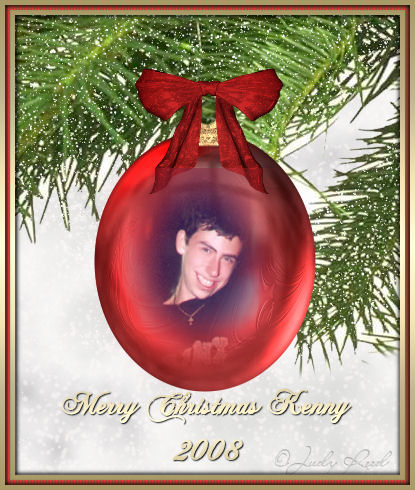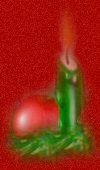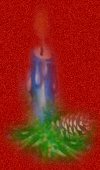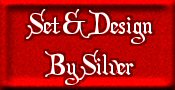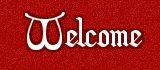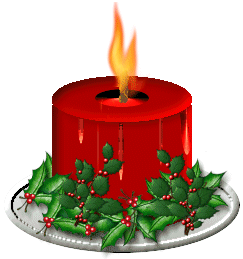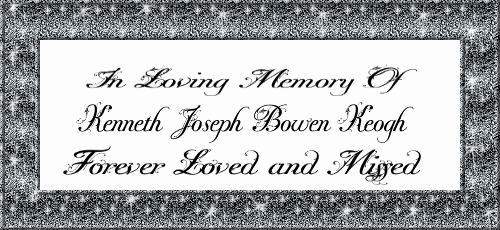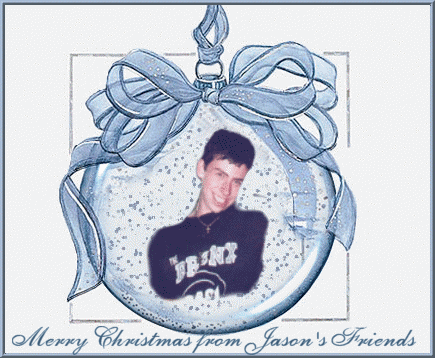 Although August 7, 2009 will be the 10th Angelversary my son Kenny went to Heaven, Each holiday we pass this year is the 10th holiday without him here celebrating with us...

As each year passes we are so aware of his absents...

We are aware also of his "Visits" and we are so very grateful for them...BUT I Wish He Was Here!!!

Some years are so hard, This is one of the "hard" ones.

I really have trouble thinking about the years that pass...

10 Years, 10 Christmas', 10 Halloween and 10 Thanksgivings, 10 Birthdays, 10 New Years and so on...

As this year passes 10 Years of everything without Kenny has passed as well, 10 years of It all being so unreal and so painful...

At first (that first year) I thought I couldn't miss, hurt, love, cry, or even live without Kenny...And I thought It Couldn't Get Worse...Well I was so wrong...For me as time goes by it hurts 10 million times more, I have just learned to

Live  with the pain of life Without My Son.

So here it is, the 10th Christmas without Kenny ...

I know his spirit will be with all our family, I know he will spend time with me and his sister and his nephew,

I know Kenny's spirit is young and free and he will visit his Aunts and Uncles  here on earth and in Heaven.

I know he will sit up there in Heaven with my Mom,Dad and my brothers and sisters,nephew and inlaws and have

"a cup'a tea" with them all up there in Heaven...

I know he will bring happiness with him as he visits each and everyone of us here just as he always did ...

But I miss him ALWAYS...

Thank You Saralyn Robbies Mom

Thank You Ann Jason's Mom

Thank You Judy Heidi's Mom

Thank You ALWAYS Susie Jasons Mom for the openoing picture and the picture above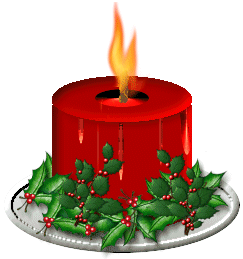 My Dear Son Kenny ~ My Angel In Heaven,

        How can I put into words what I feel when I know in my heart there are no words in any language to define this kind of pain, sorrow and grief...

  How does a Mother say good-bye to her only son when he is the first to go to Heaven? How does she begin to understand that a healthy 17 year old boy must leave so early?

I remember you posing for a picture one time and you put a thumbs up sign with your hand and at first I asked you not to and you said "Mom someday you will really like this memory" Did you know?

I remember you sitting on the side of my bed and we were talking about you joining the army and I said "NO Please Don't" and you said "Mom so many die so young, I'm worried you might not make it through it but you have to for me"

did you feel something?

I remember wanting for you to do everything young...

Taste Everything,Go everywhere, Listen to everything, I thought I felt that way because I wanted you to enjoy life (and you loved life and laughter) I wonder sometimes Did I Unknowingly Know Something?

I always said that if I were to lose one of my children I would surely die,

I thought that I would be useless for my other child if one were to go before me...

I thought many times when I would hear of a Mom who lost her child How Does She Go On? How does a Mother go on living without that child in her life?

I know now (regretfully) that we sometime MUST move in a direction we might not want to but there are some things in life that we must do, Going on living is the hardest thing to do but how could I dishonor your life by ending mine?

I was so angry at God for so long, Even hating him at times...

But now I know God didn't take you from me, Instead He gave you a place to go when you had to leave me.

I pray to Our Blessed Mother Mary and her son Our Lord Jesus that as you sit in Heaven with them on Jesus's Birthday and you all are together Nanny, Your Cousin Joey,Your Dad,and Uncle Kenny, Uncle Timmy,Uncle Joey,Uncle Roy,Uncle Frank, Uncle Pat,Naunie, Aunt Eileen, Aunt Janice and i'm sure you met Poppy up there to, I pray you are all together celebrating Christmas and having a wonderful time, I pray you can all Feel Freedom from pain and sorrow,and I pray you all can visit all of us still here missing all of you. I Love Everyone Of You So Much...

But Kenny I Love and Miss You Most Of All...

So as this 10th Christmas is upon us now with your not here in body, I Hope and Pray your spirit soars through Heaven and Earth with all the fun and laughter you always felt and brought to me and your sister and so many others who know , love and miss you to...

And I Pray Nobody Ever Forgets YOU Kenny...

I will Never forget your smile, Your laugh, You were and ALWAYS WILL BE

In My Thoughts...Please Meet Me When My Time Comes, OK?

Your Always In My Heart,

Mom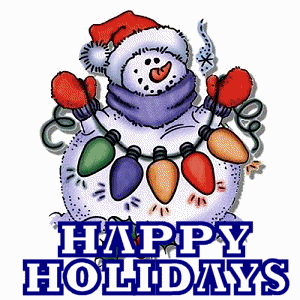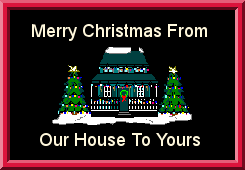 Thank You Linda Joey's Mom.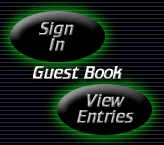 Thank You All For Visiting Kenny's Christmas Page,

We Pray You All Have A Blessed And Wonderful Christmas Filled With Love...

Please Sign Kenny's  Guestbook So

We Know You Were Here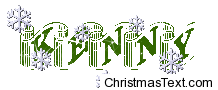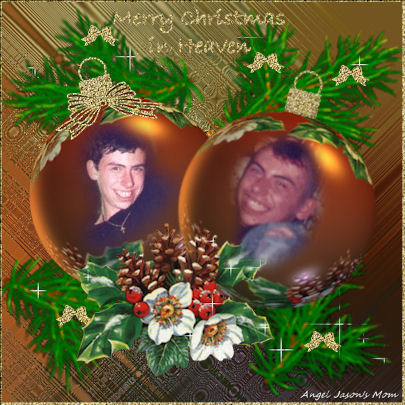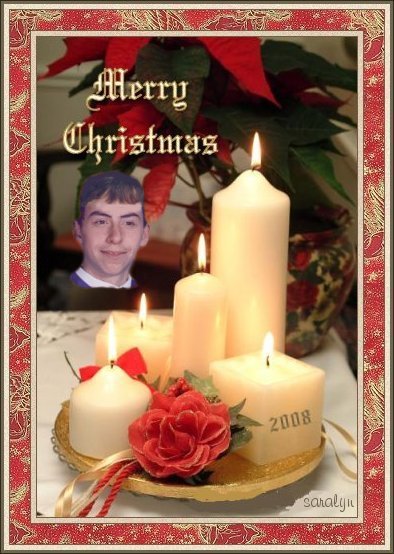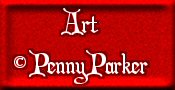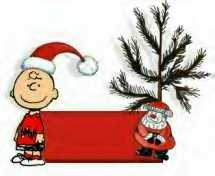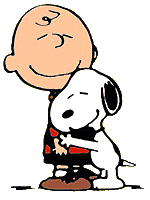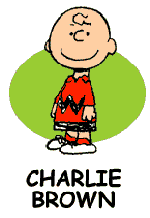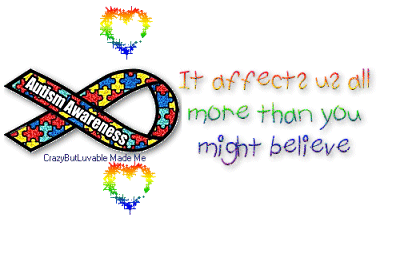 Please Stop By Remembered By Us(above) And Light A Candle In Memory Of Kenny